<!PHP Block to display review !>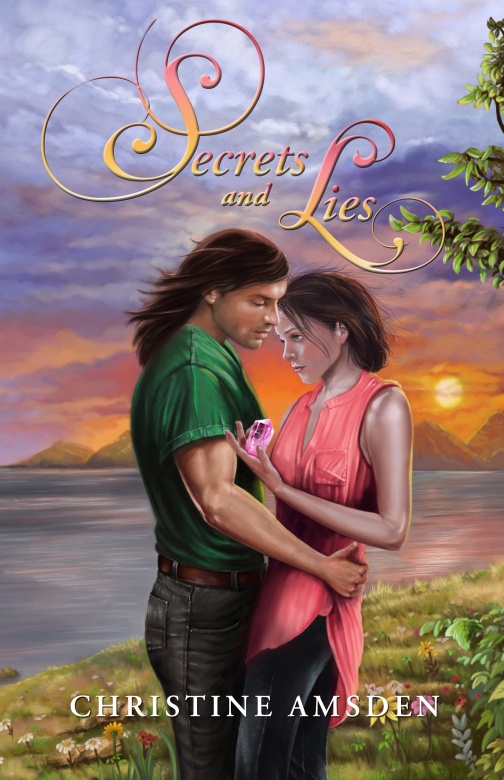 Secrets and Lies by Christine Amsden
Review by Gayle Surrette
Twilight Times Books Trade Paperback ISBN/ITEM#: 9781606192771
Date: 15 December 2013

Links: Author's Website / Show Official Info /



Cassie Scot owes a debt to Evan. Debts between people with magical ability has obligations and responsibilities, but the biggest is that, depending on how Evan phrases something, Cassie may not be able to refuse him what he asks. They are attracted to each other, and that makes things even more unsettling.

Cassie is still estranged from her parents, who performed a rite to remove her from the family so that they could have another child, one they hope will have magical abilities and keep their family safe. They don't understand why Cassie is being so difficult and this reader wonders how they can be so dense. Furthermore, Evan's mentor says that the rite wouldn't work anyway. The rest of the children are feeling like Cassie deserted them, the family is falling apart, and it seems only Cassie can heal them.

Without her parents to protect her, Cassie needs Evan to take on some of that responsibility, since she's of the magical community but has no power of her own, although Evan believes she may be a seer. Meanwhile, she needs to earn money somehow. She's hired to find a young girl who somehow wondered away from summer camp during the night. Evan is asked to find another girl missing from the same camp and they end up working together to find the girls.

As usual, nothing is as it seems. Between the search for the girls, keeping herself from being sold on the magical blackmarket for her breeding potential, calming and reassuring her younger brothers and sisters, dealing with a problem with her best friends, and trying to figure out what relationship she and Evan actually have -- her life is full. That's when the case of the missing girls takes a turn for the dangerous and, coincidentally, her mother ends up in the hospital.

During all this, Evan makes a discovery about the long-standing animosity between Cassie's family and his. This discovery could ruin everything between him and Cassie.

I found this book to be far more interesting than Cassie Scot: ParaNormal Detective. The various plot threads were better balanced and the characters more fleshed out. Perhaps it was because many of the secondary plot threads were built on incidents that occurred in the the first book, thus, I'd suggest you read it before beginning this one.

Hopefully, some of the dangling plot lines left open at the end of this story will be tied off in Mind Games, which comes out in June, 2014.
---
advertising index / info
Our advertisers make SFRevu possible, and your consideration is appreciated.

<!- Google Adsense Skyscraper --> <!- End Google Adsense Skyscraper -->