<!PHP Block to display review !>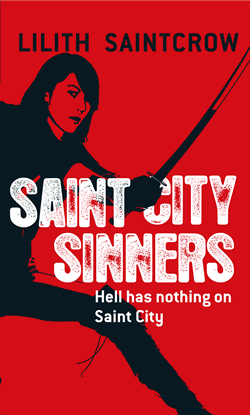 Saint City Sinners: A Dante Valentine Novel: Book Four (Dante Valentine Novel) by Lilith Saintcrow
Orbit Paperback ISBN/ITEM#: 9781841496702
Date: 24 January 2008 List Price £6.99 Amazon US / Amazon UK /

The further adventures of Dante Valentine, Lilith Saintcrow's Saint City Sinners is published by Orbit as a paperback original.

"A fabulous fast-paced supernatural thriller, with a supporting cast featuring the Devil, bounty-hunters and people whole talents reach beyond the grave." -- Publisher's Blurb.
advertising index / info
Our advertisers make SFRevu possible, and your consideration is appreciated.

<!- Google Adsense Skyscraper --> <!- End Google Adsense Skyscraper -->